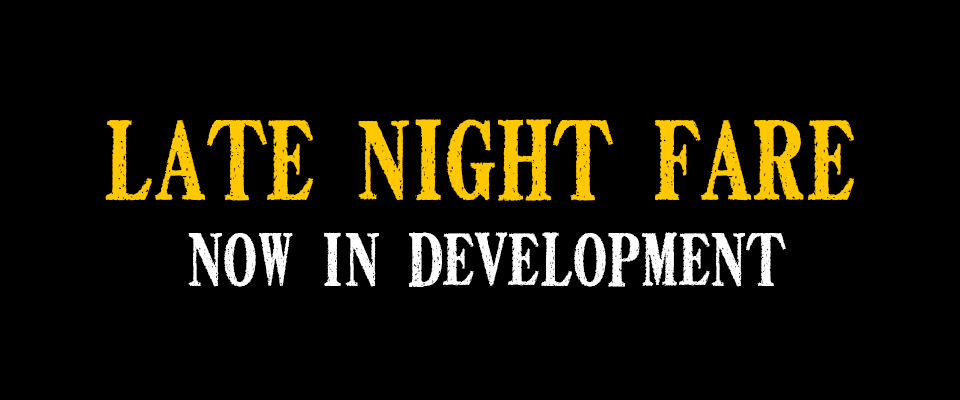 Late Night Fare
Kevin, a taxi driver fearing for his life, between the unusual passengers he collects each night and the pills he constantly consumes just to stay awake. If he doesn't make a change soon he believes his life will come to a drastic end. As he works the crime ridden streets of New York during the 1970s he decides it's now or never for him to escape the grasp of the city before it's engulfs him once and for all.

Objective:
Witness Kevin's final night as a taxi driver in New York as he tries to scrape together some cash to leave the city for good. Throughout the night you will encounter strange and even dangerous passengers. Kevin must choose his words wisely as his life could depend on it.
(Game page will update over time, along with logo & release date information!)
This game is currently in early development and we are looking forward to releasing it when it's completed! This is by far our most story rich game to date. We look forward to sharing Kevin's story with you soon and you'll have the chance to guide his fate in the end!
- Frosty Rock Games
Comments
Log in with itch.io to leave a comment.
This looks amazing, I wishlisted it faster than any taxi could ever go!